Top Places to Study Abroad

Best Places to Study Abroad & How to Choose
If you want to expand your education and gain global experience at the same time, a college study abroad program may be just the right thing for you. Many of our Boston area colleges and universities offer study abroad opportunities for their students including Boston College, Framingham State University, Mount Ida, Suffolk University and Babson College. Here are some of the top places to study abroad in the world right now that welcome students for study abroad programs through our area institutions.
What's Your Major?
Of course, the first step is visiting your college's study abroad office to find out what countries and institutions they have a partnership with. You might be surprised by how many options are available at your college, so be ready to know what you want.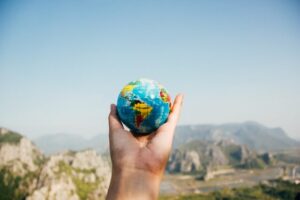 Align your studies abroad to enhance your major. You will not only be able to expand your cultural knowledge, but also translate your studies more directly into real life when you graduate.
Japan is great for Business and Finance Majors. Tokyo is one of the top three places for international business.
Costa Rica is excellent for Environmental Studies as it contains nearly six percent of the World's biodiversity.
Spain is a good choice for Music Majors and is one of the top destinations for all students studying abroad.
Germany is great for Business Majors and is an excellent option for academic internships as it boasts headquarters for many of the world's biggest companies.
Students with medical majors will get hands-on experience in developing countries such as Ghana, Thailand and Chile.
What's Your Passion?
If you are less concerned about complementing your major and instead emphasize your experience and passion, take the time to understand what it is you want out of a study abroad program. No matter if you are an avid learner, adventure seeker or philanthropist you will likely have many choices available to you at your school.
If your passion is fashion, head to France, London or Milan. Try to align your visit with some of the major fashion events in the region to get the most out of your experience.
Adventure junkies should head to countries that offer much in natural landscape, such as New Zealand or Argentina.
Foodies will likely find many countries' delicacies tickle their taste buds, but a true departure from Western food habits will be found in China and India.
For sports lovers, your best bet is a study abroad program in South America, Spain or the United Kingdom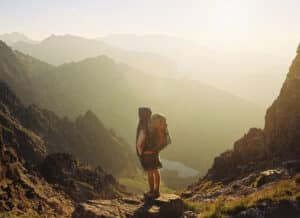 No matter what you decide, studying abroad will change you forever. Heading into the unknown and leaving the comfort of home can be stressful. Your best course of action to ensure you can enjoy your time studying abroad is to not have worries sitting at home. Start preparing well before your travel begins and refer to Advice on Studying Abroad to help you get ready. EZ Storage offers Boston students short term storage at our three storage locations in Framingham, Natick and Natick with storage units small enough for one small room of belongings or larger units that can be shared or used for vehicle storage. Check out our latest online college storage special.
---