Moving to Boston Tips & Checklist
Make Your Move EZ
Planning on relocating to Boston? EZ Storage makes moving EZ with moving and storage tips that will save you time and money. Whether you are moving into a new home or apartment across town or across the country, the key to a stress-free move is organization. We've created a handy checklist for Massachusetts residents with moving storage tips that will help you throughout the relocation process from the planning stage to moving day. Our moving checklist not only provides important to-do tasks before you move but also gives helpful moving and storage tips and tricks along the way, gathered from experienced moving company professionals. For even more tips for moving to Boston and storage, check out our Facebook page and blog. Download our moving checklist PDF and check out some of our quick moving storage tips below. Boston and EZ Storage welcomes you!
Click to Get Your Moving Checklist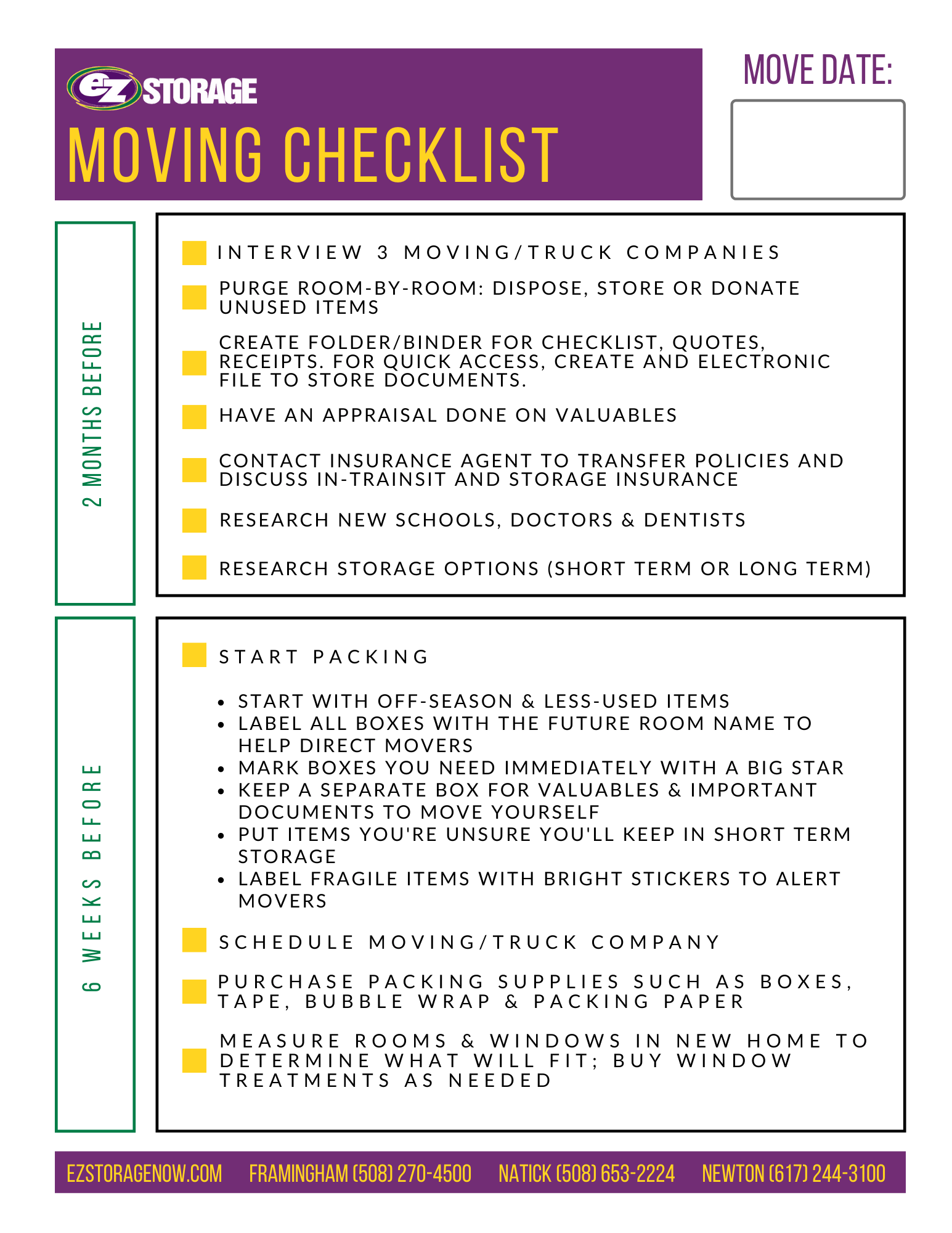 Quick & Easy Moving & Storage Tips For Relocating to Boston
With decades of experience in self-storage, EZ Storage has seen it all when it comes to moving. From providing our customers with moving supplies available in the office to widening our hallways for accessibility, we know how to make a move as seamless as possible. Whether you're moving to Boston for college or relocating for a new job, these quick and easy moving storage tips are just a portion of the advice we give to our Boston newcomers or really anyone going through a move. For more moving and storage advice, visit our Storage Tips page.
Plan your move on a month-to-month, week-to-week basis. Time can fly by, especially when you're going through a transition. Mapping out your move from the get-go may seem painstaking but you'll thank yourself later. If you're moving with kids, planning ahead is especially important!
Always label your boxes! Labeling your boxes won't just help you when it's time to unpack, you won't have to spend time instructing your moving/truck company about fragile items, designated rooms, etc. Pro tip: Even label your furniture! Get some blue painter's tape and a sharpie and write down each room you want your furniture to go. Your movers won't have to stop and get your attention while they are managing the weight of a sectional or flat-screen TV.
Make a designated bag or box with essentials that travel with you. Moving is unpredictable and you shouldn't approach moving day expecting it to be over by bedtime. Make sure your toiletries, a spare set of clothes, bedsheets and any other essential daily items are easily accessible. If moving day doesn't go as planned, you won't have to rummage through the boxes in your new bedroom or try to retrieve them from an unloaded truck.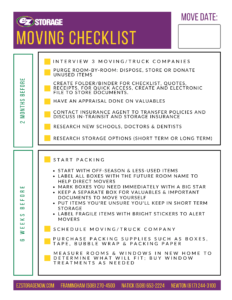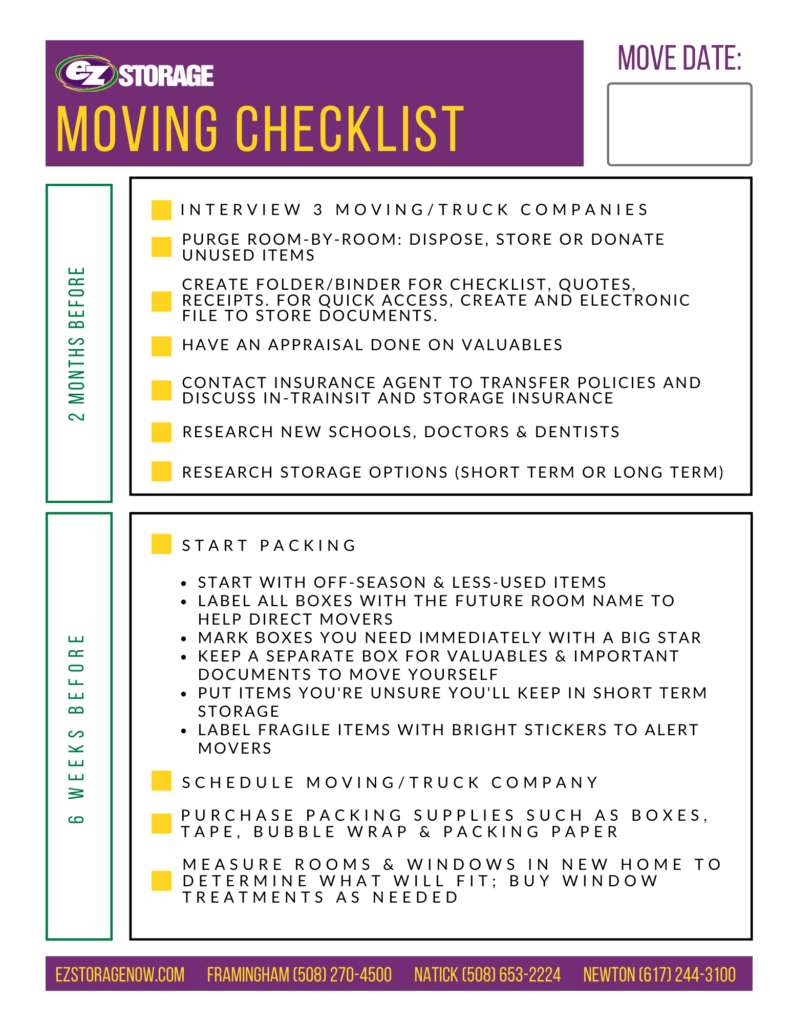 Need storage during your move? We have three convenient West Boston storage locations.