Tricks for Home Renovation Success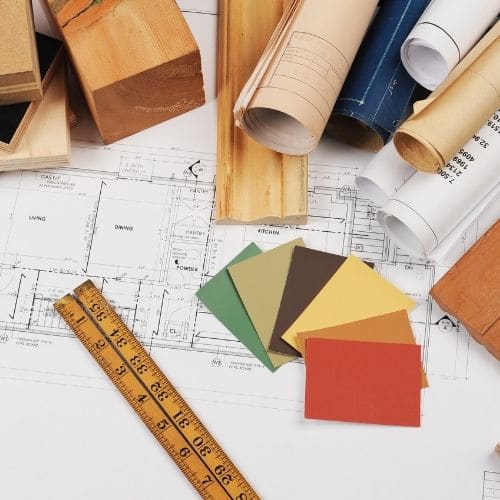 Home improvement projects are exciting, but the prospect is intimidating for many homeowners.  In-fact, depending on how far you are going with your domestic upgrades, renovation anxiety may be mounting before you are even off the ground. No matter how worked-up, a few proven strategies successfully invoked by countless renovators before you, are the key to your success.
Plan Ahead for Smooth Home Renovation Projects
One of the biggest mistakes homeowners make is to jump-in to renovations without proper forethought.  Unenlightened enthusiasm leads to disappointment, cost-over-runs, and long-term maintenance issues for your home.  Planning is the bedrock for effective home renovation.
Define Your Project
Have you ever noticed that recently improved areas of your home make unimproved areas look worse than they did before?  Naturally, you are then prodded by your aesthetic sensibilities to tackle additional upgrades, "while you are at it".  Unless time and money are of no concern, resist this urge.
The cardinal rule for successful home renovation is to get a handle on the scope of your project – and its budgetary requirements – before you launch the effort.  Otherwise, you'll simply continue chasing upgrades around the house without an end in sight.
Prepare for Work
The scope of every project is different, but each effort requires some level of preparation.  Materials, for instance, can be procured ahead of time to avoid last-minute scrambles for products.  Likewise, colors and other options can be reviewed and selected well before work begins, ensuring that contractors and homeowners are on the same page from the word go.
Account for the Areas under Construction
Some residential updates don't interfere with daily-life at all, but others easily cramp your family's style.  Kitchen and bathroom renovations, for instance, provide logistical dilemmas that must be solved – ahead of time.  To keep the household flowing smoothly, create alternate areas for getting things done. Consider moving bulkier or fragile items out of the way and into the garage or basement if you the have the space. If you are lacking extra space consider temporary storage so that you can have peace of mind knowing that your belongings are out of the way and safe during the remodel.

Protect Your Interests
Myriad approaches exist for home renovations, from do-it-yourself efforts to hiring general contractors. And each carries its own exposure to risk.  Successful projects manage risk effectively, getting the job done without putting yourself or your property in jeopardy.
Don't Overreach
Costs savings and personal satisfaction result from a do-it-yourself approach, but misguided efforts can seriously damage your home and even your well-being.  Know when to hire a professional to improve your home, and if you do self-renovate; come prepared with knowledge of the tools and tasks you tackle.
Use Reputable Service Providers
Second and third opinions are standard protocol for home renovations, and only the beginning for others.  For the best results, use feedback from clients to judge the quality of contractors' work, visiting active job sites whenever possible.  Social sharing and review sites, like Angi, provide additional feedback valuable to homeowners.  If unexplained inconsistencies emerge while vetting workers, consider other contractors.
Get Good Contracts
As important as the providers you select, well-articulated contracts protect you from opportunistic contractors.  Make sure the materials and procedures you agree upon are outlined in writing before the job begins.  Don't be afraid to get specific – without written assurances lower quality goods and services might be substituted without your knowledge.
Home renovation projects need not rattle your nerves.  Planning ahead – protecting yourself and your property – is the key to making successful residential upgrades.
---