The Do's and Don'ts of Packing for College Out of State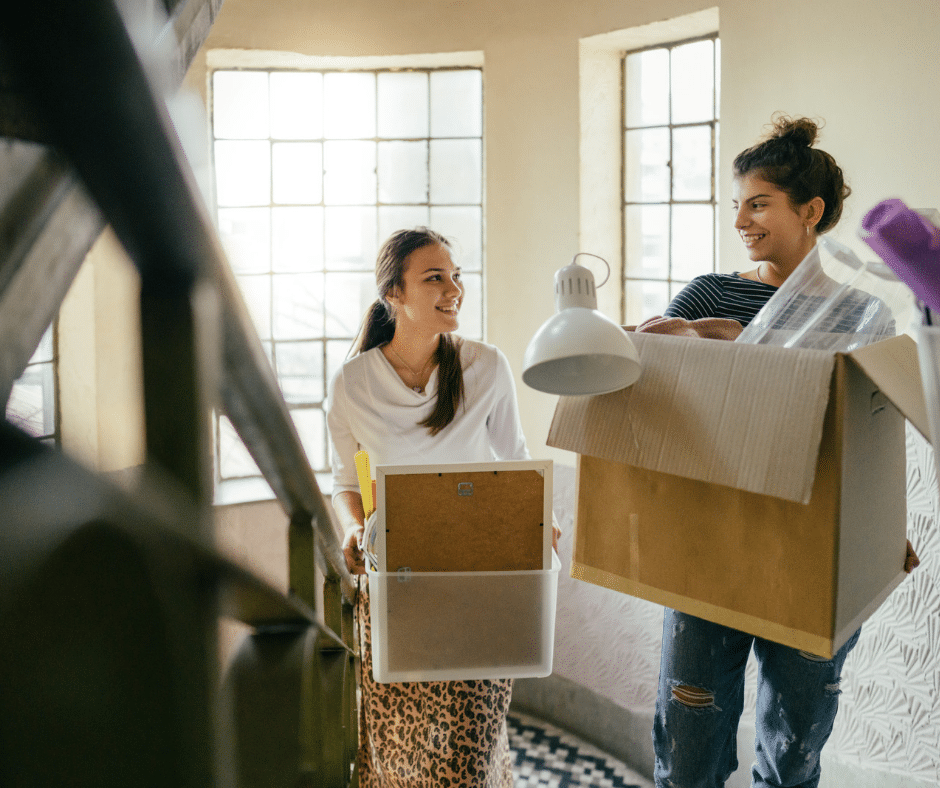 If you're packing for college out of state, you might not know where to start, or what things you should pack for college. We've created a list of best practices for packing up for college, as well as for packing for a college break.
What Should You Pack for College?
When you first start packing for college out of state, you might think you need everything you own at home. But the reality is, you're now going to be much more limited in space, so you have to get strategic with what you should pack for college. Here are some general must-haves:
Clothing
This is obvious, but it might be worth putting more thought into. Since you're packing for college out of state, you might consider packing only what you need for that season. Then, when the seasons change, ask for next season's clothing to be shipped to you. Another option would be to bring all of your clothing but store out-of-season pieces in a storage unit near your school. This way they're easily accessible when you need them.
Bath & Bedding Items
Nothing says dorm life quite like a Twin XL bed, so make sure you get the right size bedding. Add another layer of comfort with a foam mattress topper, and don't forget your favorite pillows.
You don't want to go into the dorm showers without flip-flops or a shower caddy to carry your items to and from your room. Though there are most likely paper towels in the bathroom, it's a good idea to bring your own for your dorm room to wipe down surfaces and clean up spills. And don't forget some boxes of tissues!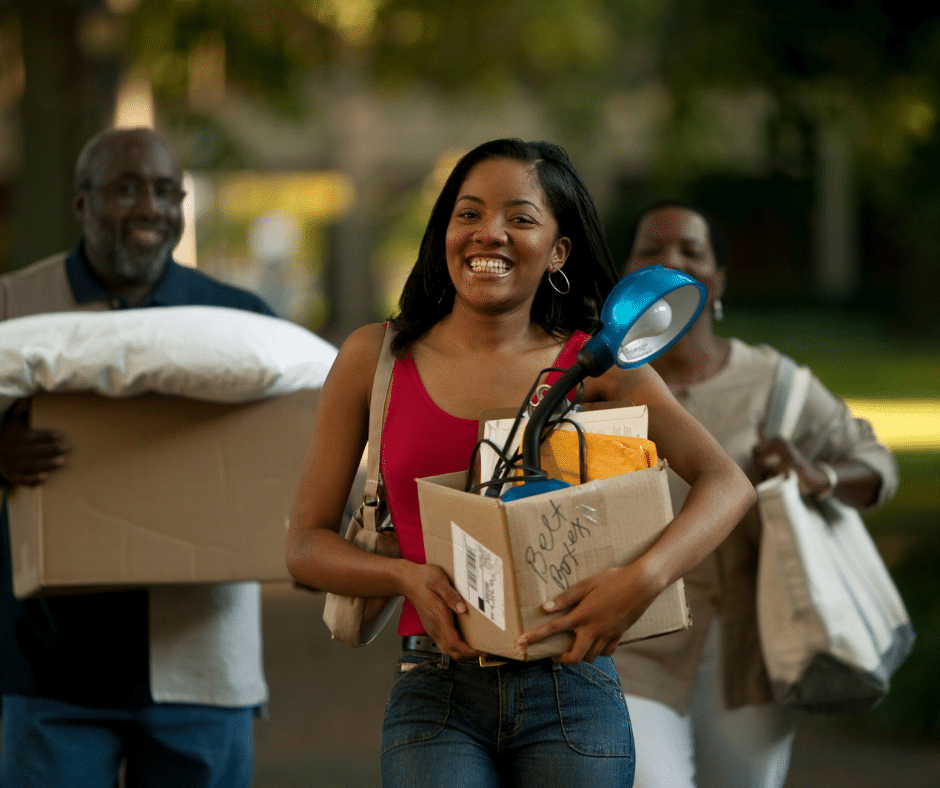 Decorations & School Supplies
Sometimes dorm rooms are fairly drab. Dress up the blank walls with posters, tapestries, bulletin boards with pictures or fairy lights. To save space while packing up for college, these items can also be purchased once you're moved in. Hit the thrift shops and rummage sales around campus to find some unique items and save money at the same time.
You'll also want to stock up on school supplies. Though the first week of college is usually syllabus week, you don't want to turn up to class without a backpack, folders, pens and pencils, notebooks and whatever else you might need in this department.
Storage Bins & Extra Items
Space is limited in the dorms, so a great solution when considering what things to pack for college is plastic storage bins for things you don't need to access regularly. Similar to storing your seasonal clothing in a storage unit, if you have other items such as additional bedding, furniture you don't have room for, and other knick-knacks, put them in plastic storage containers and keep them in a storage facility near your school.
How Do You Pack When You're Going Home for a Few Months as a College Student?
Whether you're going home for a holiday or summer break, or taking a few months off, it makes sense to pack up the essentials and bring them home with you. However, if you're planning on returning to school and don't want to move heavy items such as furniture, you might not know where you should keep it. This issue may also come up if you're in between leases and wondering where you will store your stuff. A great solution would be to rent a storage unit near your college.
Renting a storage unit is a good idea so you don't have to stress about moving all your things out of your dorms or college apartment and worry about getting everything back home. Storing your college items is worry-free, affordable and flexible so you'll have easy access to everything you need when you return to school.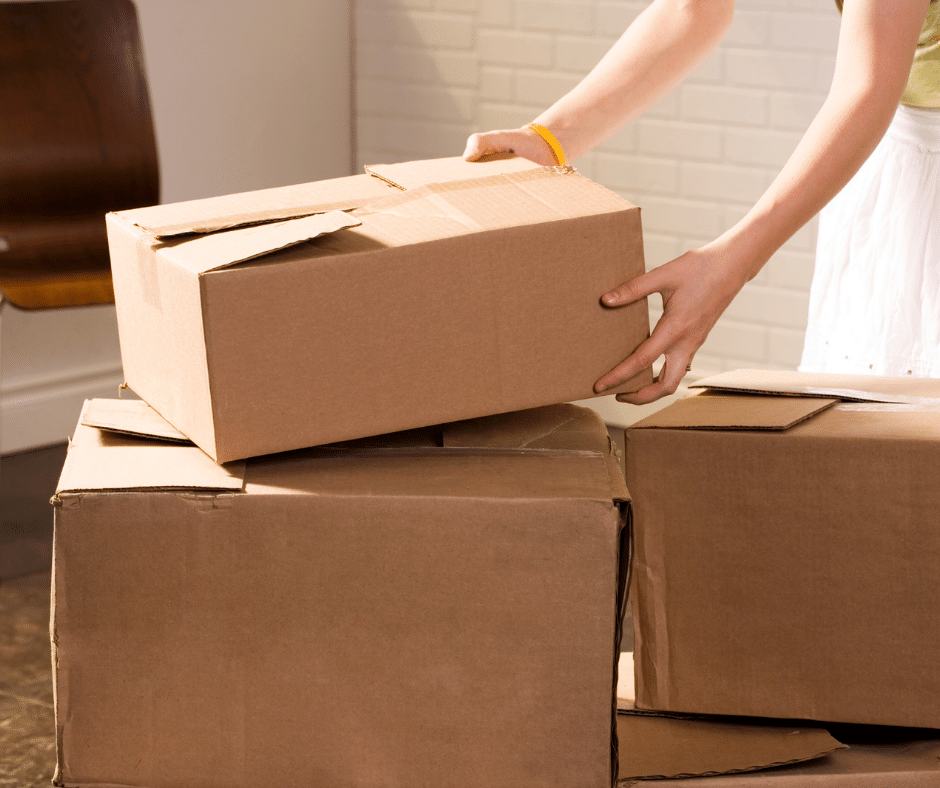 College Break Packing List: What Should Be Stored?
Storage bins full of clothes, accessories, shoes, bedding, and any other items you don't want to bring when going home.
Furniture that is either too big to bring home, or that you'll need when you return.
Musical instruments if you won't need them during your break.
Framed art or decorations you'll want when returning.
Your car! If you're flying home and won't need your car while you're there, you can store your car. This way you won't have to worry about it being at risk of towing, damage from weather, theft and other issues.
Use EZ Storage for Your College Storage
If you're coming to school in the Boston area and are packing for college out of state, choose EZ Storage for all of your extra storage needs. Our three Boston-area locations in Framingham, Natick and Newton are close to a number of colleges and universities, and we offer short-term unit rentals and student discounts. Contact us today to learn more about our storage options for students!
---