What You Need to Know When Moving to Boston
Looking for a diverse city with a growing economy, a thriving urban culture, and world-class education? Boston is a great option.
Boston is both the largest city in Massachusetts and its capital. A modern and historical city, there are many reasons to consider a move to Boston. Whether you are an American history nut, a foodie, or just in love with the coast, Boston has something for everyone.
If you are planning a long-distance move, corporate relocation, or are moving to the USA for the first time, here is everything you need to know about moving to Boston, Massachusetts.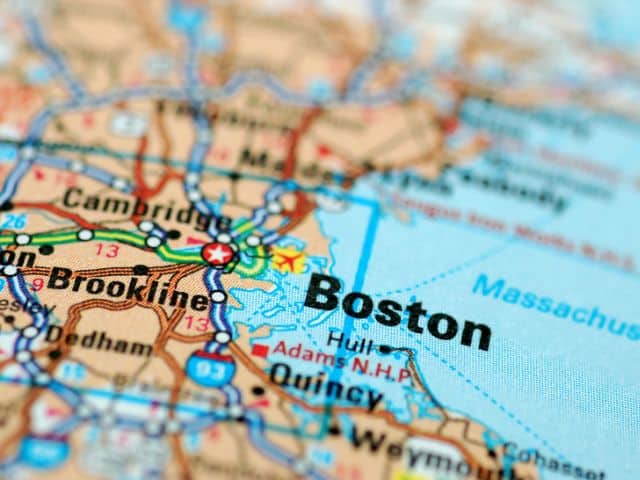 What Is The Cost Of Living In Boston?
Boston has a high cost of living compared to most of the United States. In general, the cost of living is about 50% higher than in the rest of America. However, compared to other major cities, it is significantly lower. For example, Boston's cost of living is 24% lower than New York City. Here are some average costs in Boston:
Average Apartment Rents: $3,075/month
Average Home Prices: $672,158 – $1,011,398
Utilities: $253/month
Loaf Of Bread: $3.58
Childcare: $2,111.54/month
There are strategies to balance the cost of living. For example, you can reduce costs by using a Boston storage facility. This will allow you to rent or buy a small home or apartment because you won't need as large of a space for your everyday needs.
What Is The Population Of Boston?
According to the latest US Census Bureau Report, Boston has a population of 654,776.
A great city to raise children, 15% of Boston's population is under 18. Boston is also one of the best cities to retire as it offers excellent benefits. As a result, 11.8% of Boston's population is above retirement age.
Boston is also a very diverse city. 23.5% of the population are Black, 9% are Hispanic, and 10% are Asian. With so much cultural diversity, Boston is known for having strong community structures.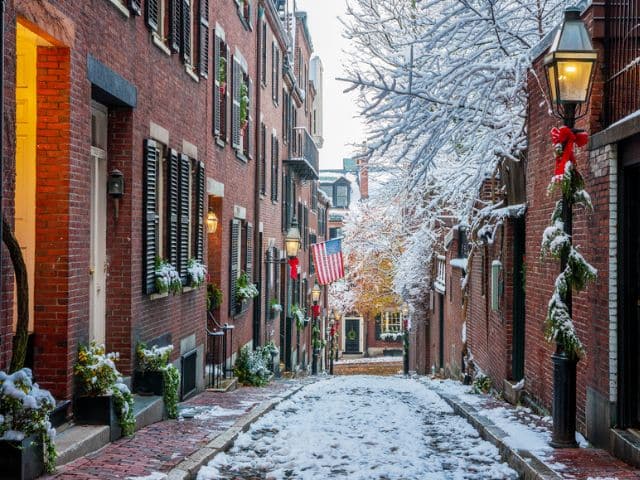 What Is The Climate Like In Boston?
Boston is on the waterfront and has a typical New England climate. In the summer, Boston is hot and sometimes humid, but during the winter, Boston is colder and snowy. The temperatures range from 9°F to 91°F on average.
Moving with Boston weather in mind is a good strategy. It's best to move Spring-Fall to avoid moving in snow and ice.
Who Are The Biggest Employers In Boston?
According to the Boston Redevelopment Authority, the largest industry sectors are:
Health Care: 68,802 jobs
Finance and Insurance: 47,407 jobs
Higher Education: 25,873 jobs
Newspaper & Publishing: 7,881 jobs
Retail: 6,998 jobs
Legal Services: 5,448 jobs
Food Services: 5,192 jobs
Business Services: 4,809 jobs
Manufacturing: 2,700 jobs
Engineering: 575 jobs
The top ten largest employers in Boston include:
Massachusetts General Hospital
Brigham and Women's Hospital
Boston University
Children's Hospital, Boston
Beth Israel Deaconess Medical Center
Liberty Mutual Holding Company Inc
State Street Bank & Trust Co
Fidelity
Boston Medical Center Corporation
Tufts Medical Center
What Are Boston Schools Like?
Boston is home to the highest-rated universities in the world including Harvard University, The Massachusetts Institute Of Technology (MIT), and Boston University.
Beyond premiere higher learning institutions, Boston also has a highly-rated public school system. As with any city, these ratings vary by the different neighborhoods. Here is a list of the top-rated public high schools in Boston to help you determine where to live with your children
How To Get Around in Boston
Boston has a very robust local transportation system. The Massachusetts Bay Transit Authority (MBTA) offers multiple means of public transportation including:
Commuter rails
Subways
Buses
Ferries
The RIDE for paratransit
All of these options are very affordable and convenient. Boston has also begun a $1 Billion project to modernize all their highway infrastructure.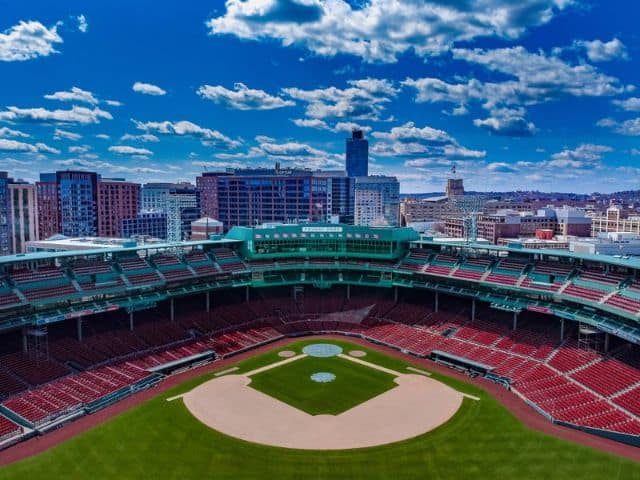 Popular Things To Do In Boston
Boston is full of amazing experiences. Here are just some of the things that we recommend:
Fenway Ballpark: Sports fans love to visit the historic home of the Boston Red Sox.
LIV Golf: Another option for sports fans is the LIV Golf Tournament every year.
Freedom Trail: Perfect for history lovers, the Freedom Trail is a collection of museums, meeting houses, burial grounds, churches, parks, ships, historic markers, and more that tell the story of America's Independence.
Charles River: Enjoy a bit of nature in the city at the Charles River where you will find hiking, biking, kayaking, and other fun outdoor activities.
Visit A Museum: Boston is home to incredible museums like the Museum of Fine Arts, Isabella Stewart Gardner Museum, Museum of Science, and more.
Boston Common: The Boston Common is a community gathering space with a ton of family-friendly activities.
We could write a book on all the things to do in Boston. Here's a great list of 50 things to do in Boston to start planning your activities. Boston is always ahead of cultural trends. As a result, there are new fun things to do every day.
What Are Some Boston Suburbs To Consider?
If living in the city isn't your thing, Boston has very nice suburbs. Here are some to consider for your move:
Framingham
Newton
Natick
Wellesley
Needham
Southborough
Northborough
Needham
Brookline
Weston
Wayland
Ashland
All of these suburbs are within commuting distance of Boston, so they are excellent options to consider.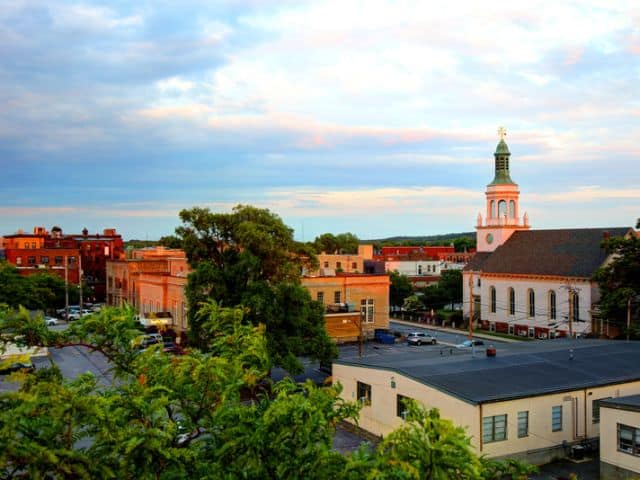 Tips For Moving To Boston
As you can see, Boston is a great city to consider for your next move. Whether you are moving across the country or planning an international relocation, here are our top tips for moving:
Sort through all your possessions before you leave and get rid of anything unwanted. Then begin arranging your items into what you plan to bring into your new home and what you plan to place in storage.
When packing and loading, make sure that everything is properly labeled. This will keep everything organized.
Hire interstate moving companies for your cross-country move.
Invest in some storage options for your arrival. A self-storage unit can help hold your possession securely while you find or settle into your new home.
EZ Storage can help. We provide self-storage solutions in three different Metrowest suburbs to help make relocation to Boston easy: Framingham, Natick and Newton. All of our storage units are secure to keep your items safe. We also have upgraded features like climate control and units of a variety of sizes to meet all your storage needs.
Boston is a wonderful city to live in.
If you are moving to Boston, make sure to check out our moving checklist to help you plan.
---