Cross-Country Moving Tips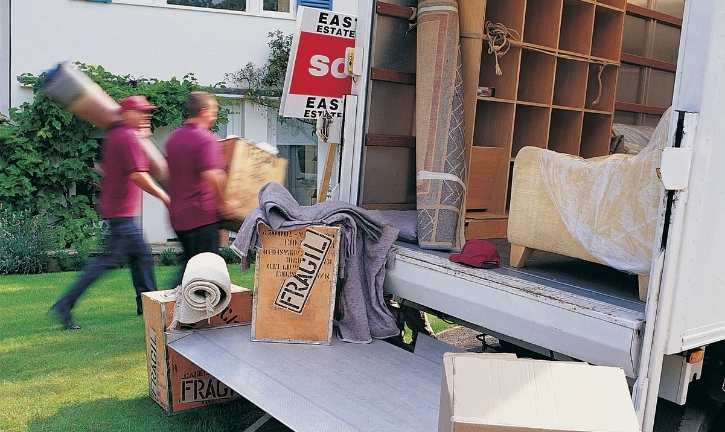 Moving always presents challenges, but long-distance relocation carries its own unique set of trials.  Early planning and organization are the keys to moving success, covering all the bases for a smooth transition.  And while cross-country movers all face some of the same hurdles, each person's move is different, requiring its own solutions.
In the end, the effort boils down to safely transporting three important parts of your life:  Yourself and family, household furnishings, and vehicles.  For a hassle-free experience, focus on these three big-picture categories, choosing moving methods that match your circumstances.
Weigh Your Options
There is no cookie-cutter solution for moving cross-country.  The way you go about it relies on elements of your own scenario like timing, destination, and how long you plan to stay at your new address (if you even have one yet).  Weighing all your options allows you to iron out the details in ways that make the most sense for you.
For each thing you need to move, there are a few options available for getting the job done.  For example:  How will you and your family arrive at your new location?  For some, shipping vehicles and flying is an economical alternative to driving, while others are better served to pack up and hit the road.  The same considerations influence the way you ultimately choose to move your belongings.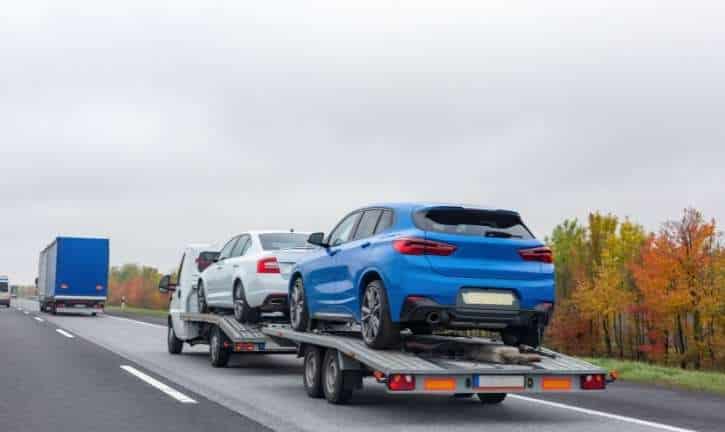 As you lay moving plans, ask yourself how involved you want to be in the packing and transport of your possessions.  Contracting the entire job to professional movers frees you up to address other moving details, but it comes with a price tag.  On the other hand, it may be most effective for you to rent a truck and drive it cross-country on your own.
Remember that personal items moved cross-country are commonly stored along the way, until adequate accommodations are available to accept them.  In some cases, as with temporary-to-permanent job relocations, it makes sense to place items in secure storage until your long-term job outlook is clearer.
While rented U-Hauls and hired moving vans are oft considered the only ways to move, there are actually cost-effective shipping solutions provided by private carriers too.  The Unites States Postal Service, for example, offers media rates for shipping books and other entertainment resources.  And freight companies like Greyhound offer special rates for students and others moving goods cross-country.  Self-move options are also available, providing shipping containers for you to pack, before they are picked up and transferred to your final destination.
Smooth Sailing
Once you've laid the groundwork, it is time to set your master plan in motion.  Use these tips to close the deal:
Take only what you need – Unless you are personally attached to them, some things are best left behind.  Even furniture is sometimes cheaper to replace than it is to move.  Carefully evaluate your approach, using self-storage options for must-keep items.
Pack some essentials – Unexpected hiccups arise during cross-country moves.  Just in case, keep some essentials close at hand.  If your belongings are going into storage, reserve a bundle of daily necessities for quick access.
Successful cross-country moves rely on planning and organization.  With a little leg work on the front end, you'll enjoy a trouble free experience relocating.
---