A Guide to Boating in Boston: Destinations, Boat Marinas, Storage & More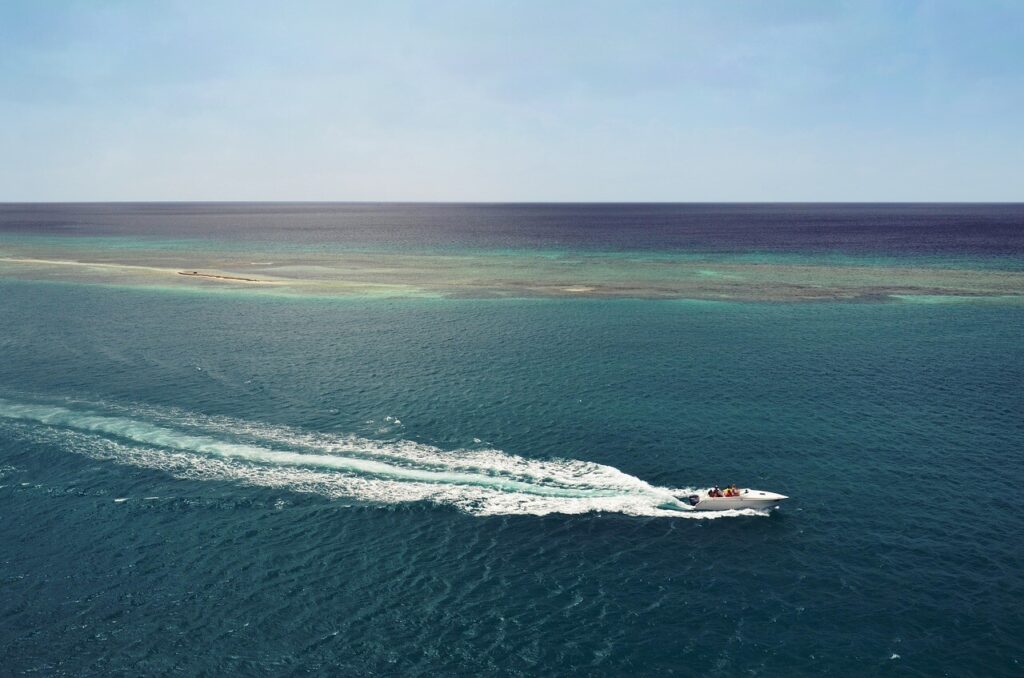 The city of Boston has a wealth of boating options including waterways, rivers, harbors and the Atlantic. All of these options can be quite overwhelming for boaters – experienced or not. Here is a guide to help you experience the best of what Boston has to offer. Get tips on must-see spots, recommended marinas, and ideal storage locations for your vessel.
Spoiler alert: Marina boat storage is not your only option. Self-storage units can provide cheaper boat storage than most marinas can while still maintaining the safety and quality your investment needs!
Boating in Boston by River
Three main rivers cut through the Boston metro – the Charles, Mystic and Neponset. The Charles is the largest and most well-known river. It is great for boating with its abundant views of downtown Boston. The river flows 80 miles with all kinds of territory to explore.
The Mystic River, a 7-mile river, is best known for canoeing. However, it is also great for relaxing boat trips or early morning fishing. The Tobin Bridge crosses the Mystic river banks, connecting Charlestown and Chelsea.
The Neponset River is in the southern part of the metro by Gillette Stadium. The river receives less boat traffic, which allows for an easier ride.
Docking in Boston
Boston has a great selection of marinas for boaters to dock and explore the city. Here is a list of the highest-rated marinas in the Boston area:
Constitution Marina – Boston
Boston Waterboat Marina – Boston
Sunset Marina – Hull, MA
Boston Harbor Shipyard & Marina – East Boston
Charlestown Marina – Charlestown, MA
Boat Storage That Won't Break Your Bank
Marinas will always upcharge for winter boat storage. Don't fall for it!
If you don't mind driving your boat and preparing it for winter storage yourself, you can save a lot of money! Choose EZ Storage for safe and secure storage! When boating season is almost over, make sure to reserve your storage sooner rather than later to get the best deals.
We have 3 convenient Boston locations, with one near every popular marina!
Contact your local EZ Storage to learn about their current specials and available boat storage units!
Framingham: Climate controlled + large units available
Natick: Climate controlled + large units available
Newton: Climate controlled + large units available
Dining in the Boston Harbor
The Boston Harbor has great restaurants that provide docks for boating, great food, and great views. Some of our favorite Harbor restaurants to visit when boating in Boston are:
Legal Harborside: Gourmet seafood dishes & cocktails with a sophisticated interior
Temazcal Tequila Cantina: Chic restaurant featuring Mexican cuisine & 250+ tequilas
Strega Waterfront: Old-world Italian classics served with harbor views
Island Getaway
The harbor and rivers are great boating options. To add to your adventure, don't forget to cruise the islands surrounding the area.
For history buffs and sightseers: Check out the Boston Harbor Islands National and State Park. In the park is Fort Warren (George's Island) and the nation's oldest light station (Little Brewster Island).
For family and holiday outings: boat over to Spectacle Island or Lovell's Island.
Packing Up For Winter?
We dislike the end of the boating season as much as anyone! If you need somewhere safe and secure to store your boat but don't want to pay marina boat storage fees or keep it on your property — get in touch with your local EZ Storage. We provide climate-controlled drive-up unit options to keep your investment safe all winter long!
---