What Fits in a 10 x 30 Storage Unit
Providing 2,400 cubic feet of space, a 10 x 30 storage unit is comparable to a large one-car or small two-car garage. 10' x 30' storage units can typically fit the contents of a 26 ft moving truck or the contents of a 4-5 bedroom home.
With this large size, 10' x 30' storage units are ideal for moving, large-scale home remodels, and storing vehicles and other equipment.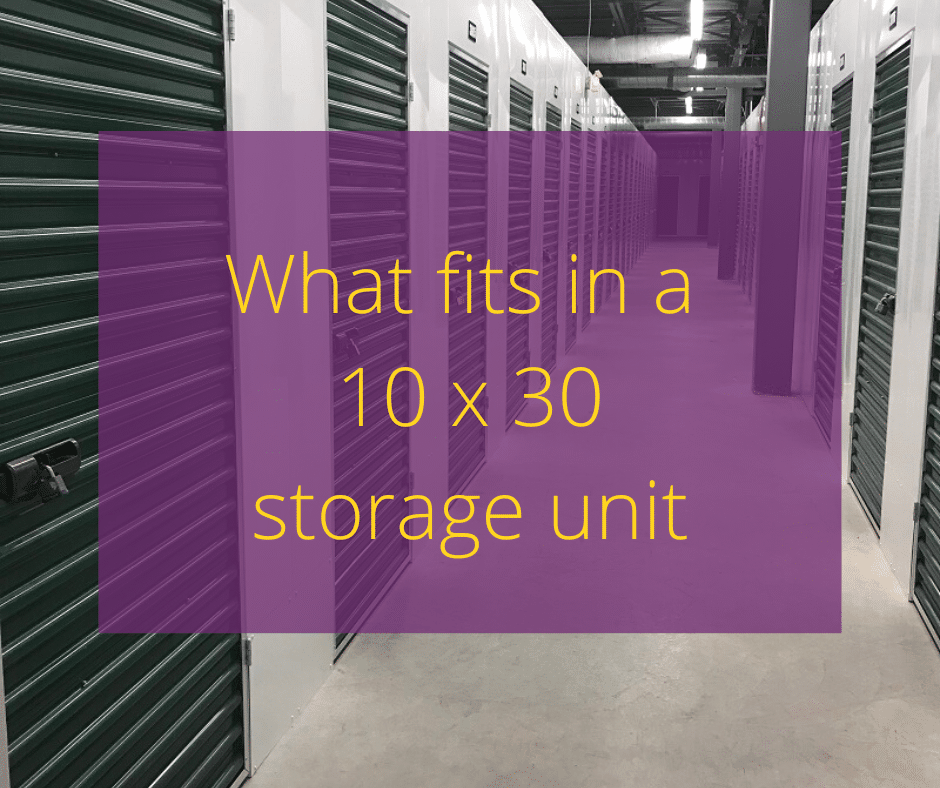 Here is What Will fit in a 10 x 30 Self-Storage Unit
Vehicles like cars and trucks
Boats, 4x4s, motorcycles, and other recreational vehicles
Trailers, class B RVs, and campervans
Lawn equipment like mowers, tillers, and shredders
Tools, components, and spare parts
Smaller construction machinery like forklifts, bobcats, and backhoes
California king-sized mattresses
Large appliances like refrigerators, furnaces, and dishwashers
A complete living room set
A complete dining room set
Seasonal and sentimental items
Collectibles, antiques, and artwork
Exercise equipment like bikes, treadmills, and ellipticals
Large electronic equipment like servers
Small business inventory
10' x 30' storage units are very large, so you can fit multiple items from this list. This is especially true if you use shelving and track your items.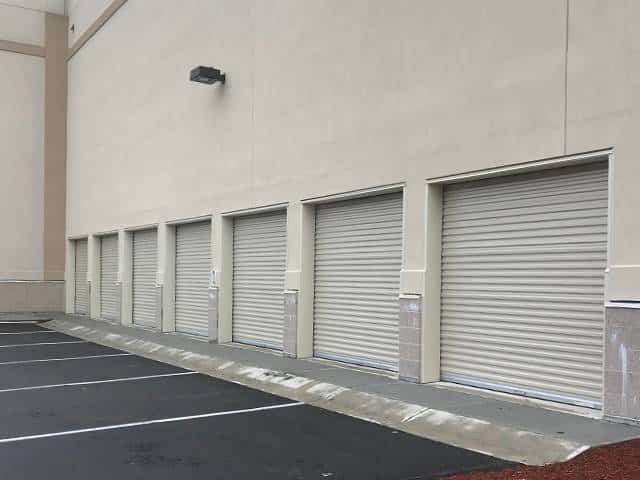 What Will Not Fit In A 10' x 30' Self-Storage Space
10' x 30' storage units will fit almost anything. However, the height of a storage unit is typically 8-10 feet tall. It is best to inquire with a storage manager or inspect in person to verify the height..
Further, anything longer than the unit will not fit. This includes extremely large vehicles like Class C RVs, sailboats and yachts, and large farming or construction equipment.
If you're unsure if your vehicle is too big for the unit, give us a call. We'll be happy to help you determine if it will fit properly.
Determining The Size Of The Storage Unit You Need
If you're not sure which sized unit will meet your needs, you can start by reviewing our size guide.
10' x 30' is an excellent size for most residential and small business storage needs. They are one of the largest indoor unit sizes available and can hold most things.
However, sometimes a 10' x 30' storage unit is larger than what you need. They're perfect for large storage needs like a relocation but if you just want to pack away your seasonal items, you may need something smaller, like a 10×20 storage unit.
The first step to determine your storage needs is to start by making a list of everything you need to store. Then you will measure each of the items you are planning to put in storage.
Storage units are measured in volume. So it would be 10' (width) x 30' (depth) x 8' (height) or 2,400 cu. ft. For each of your items, you will then measure the height, width, and depth. From there you can calculate if your items will or will not fit.
Keep in mind some packing strategies can help you save space in a 10×30 storage unit.
Preparing Your Items For Storage
Before putting items in storage, you'll want to get everything organized.
Start by making a full inventory list of everything you are putting in your unit, then get the proper storage containers for each item.
Next, make sure you thoroughly clean all the items to prevent any damage.
Finally, make sure to clearly label the contents of all the storage containers, so you can easily find what you need.
If you are storing a vehicle, here is a checklist of things to do:
Make sure you have all the proper paperwork like registration and insurance
Fill up the fluids including the gas tank
Add a fuel stabilizer
Disconnect the battery
Use fogging oil to coat the engine
Give the car a deep cleaning and add a thick coat of wax
Place desiccant inside the car and trunk
Cover your car with a car cover or tarp
Place the car on jacks to protect the tires
Do not use the parking brake
Following these tips will keep all your possessions protected while in storage
Organization Optimizes Your Storage Space
One of the best ways to take advantage of your storage space is by getting organized. Once you know what you are going to store, you should invest in some packing supplies that can keep you organized.
We recommend clear tubs and storage boxes. They help you see what you have stored. You also want to label all your possessions to make them easy to find.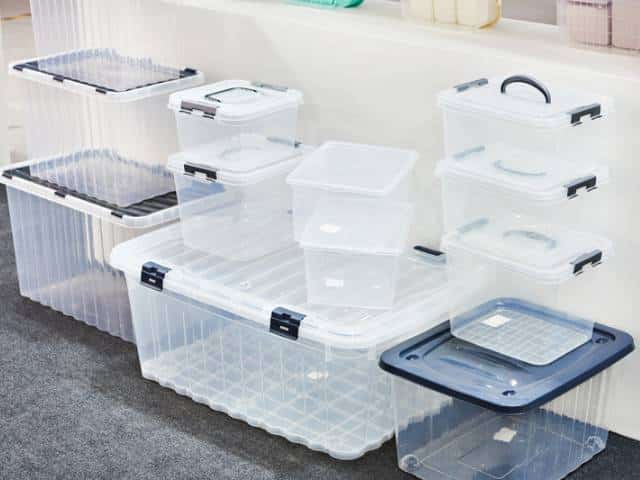 When placing items in your storage rental, think strategically. The items you are most likely to access should be at the front and top, where they are easy to access. Those that you are less likely to access should be packed at the back and bottom where they are not in the way of the items you most often access.
Staying organized will not only help you save space, but it will also make accessing your possessions easier.
💡 If you are storing a vehicle, make sure to store it at the entrance of the unit with no items obstructing exit. That way when you need to use your vehicle, it is easy to get it out of the facility
How To Find The Right Self-Storage Facility
Choosing the right self-storage company will keep your possessions safe.
Look for a self-storage company that offers secure storage. They typically have security features like a fenced property that is well-lit, has controlled gate access, door alarms, and security cameras.
Another consideration is how long you need to store your items. If it's for the short term, look for a place that offers month-to-month lease options. This is also helpful if you need to downgrade your 10×30 storage unit to a smaller storage solution.
When you are ready to rent a storage unit, contact EZ Storage. With three convenient self-storage locations, we provide secure storage services for all your needs.
---