You're Doing it Wrong: Spring Cleaning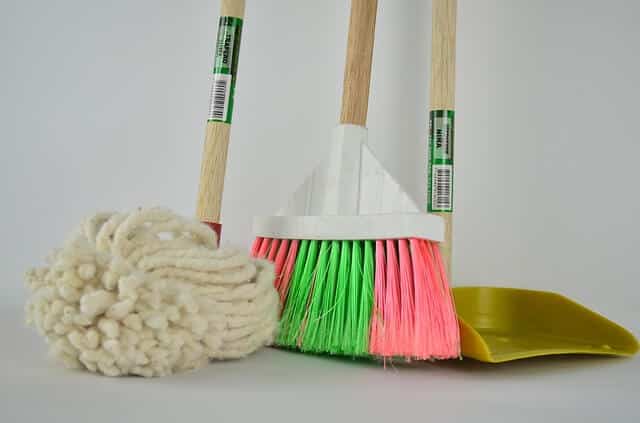 As winter time becomes a distant memory, the spring brings us warmer days and a yearly ritual along with it – spring cleaning.
Preparing your home for the rest of the year is just as essential for healthy living as the functions of the seasons. Spring is a time for us to clean out and re-energize your home and spirits, making room for your well being to be replenished. Planting the seeds for a new and productive new year starts with the space around you.
Spring Cleaning is a Large Task
Spring cleaning is much more of an in depth cleaning than people normally do every week. Cleaning up for spring means you are attempting to purge your home of useless items and cleaning out your space to make room for new things. It's also a time to take a hard look at your surroundings and fix the little things that have been nagging at you for months.
For many, spring cleaning involves painting walls or replacing fixtures so that the overall presence of a certain room is refreshed. For others, it's cleaning baseboards and scrubbing grout, to thoroughly scouring ovens or mini blinds. In short, spring cleaning is a much bigger undertaking than it may seem.
Get Rid of the Clutter
A critical part of spring cleaning is controlling the amount of clutter in a home. Unused pieces of furniture and decorative items can make a space feel small and cramped, whereas open spaces with functional pieces of furniture encourage creativity and vibrancy.
Wherever possible, create functional storage space within your living area. This will prevent new clutter from taking up the space that you've worked so hard to make available. Once you have boxed up items that have been sitting around all winter, this might be a good chance to decide if you will donate the items or store them away. However, storage can be a sensitive matter when it comes to organization — if you really need the items in the future, it might be a good idea to store them. But, if you are storing them to delay getting rid of them, it's time to take a critical look at what is motivating your habits.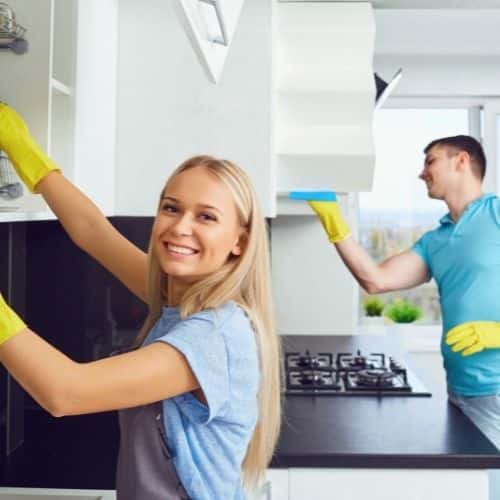 Get Help From Friends and Family
Getting rid of unused furniture and packing away clutter can be a larger task than many people assume. However, a thorough spring cleaning might require that you make changes to the color of your walls or completely re-imagining your space. Allowing unnecessary items to remain in your home over the new season will only limit your options for refreshing your space. It's a good idea to call up any friends or family members that would be willing to help you do any heavy lifting. And hey, they may even want to take some of those items off your hands!
Get Your Feng Shui Flowing
Opening up your space to receive more sunlight is very important when it comes to spring cleaning. Sunshine adds a feeling of serenity and liveliness to any space. It's a good idea to remove any window covering that may prevent the sun from shining into your home as much as possible.
Lift your windows and allow the spring breeze to sweep freshen up the air in your home. The benefits of properly ventilating a room are tremendous. The flow of air through your home can directly affect your mood and your health.
If you're in the Boston area and interested in storing extra furniture, outdoor winter equipment or other household items, check out our Boston storage specials great for any season..
Happy cleaning!
---