Winter Home Improvement
Winter Home Improvement Projects
Feeling cooped up indoors and all Netflixed out? Winter is the perfect time to tackle some of those interior home improvement projects you've been putting off. You can keep from going stir crazy while beautifying your surroundings, and maybe even increase your home's value in the process. Plus, unlike the most binge-watchable TV series, you can actually bask in the payoff for months to come. Read on for five home improvement projects that are perfect for winter.
Wake Up the Walls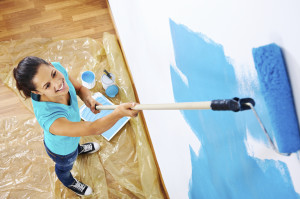 Don't just stare at those four walls; recover them, already. Painting—whether you touch up the existing job, add a singular accent wall, or go for a totally new shade—is hands-down the simplest way to refresh a space. Wallpaper's a great option, too, and the ever-increasing amount of removable wallpapers on the market opens up a whole new world for décor experimenters and commitment-phobes alike. A few to check out: Tempaper, Chasing Paper and Spoonflower.
Switch the Fixtures
Shed new light on any room with, well, a new light. Upgrade ho-hum fixtures you've been tolerating, add floor lamps for task lighting where you find you always need it, or finally install (or have someone else install) that ceiling fan or those bedside sconces. While you're at it, consider your switchplates. Upgrading to fancy new models with amenities such as dimmers, touchpads, motion sensors, and even USB ports and flashlights, is generally easy enough for your average homeowner to tackle unassisted.
Better the Bathroom
When you narrow your focus to this compact, frequently used space, even small projects will have a big impact. Choose whatever it is your bathroom needs most—a quick curtain/hand towels/rug update, a storage cart or more shelving, a lo-flow toilet, a luxurious heated tile floor, or maybe a full-on renno. Think of it this way: You're not just upgrading your bathroom; you're improving how you start your day.
Upgrade Your Thermostat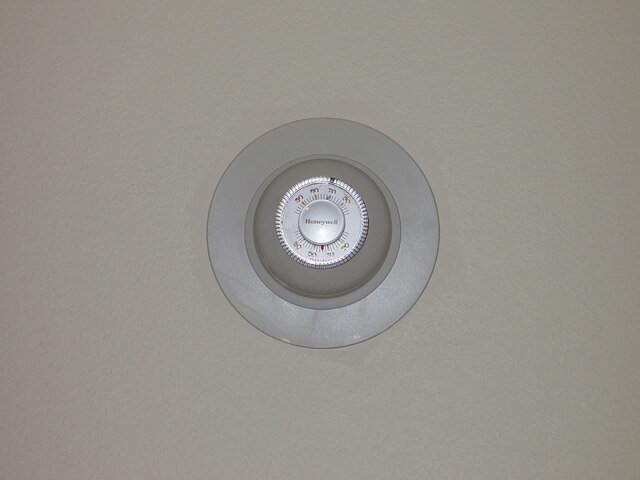 Odds are it'll make your life easier and cut down your energy bill. Look into making the switch to a reliable programmable thermostat or adopt one of the awesome new Wi-Fi enabled smarties with the ability to adjust to your family's unique climate needs, automatically turn down if no one's home, respond to commands issued via your smartphone, or act like a digital photo frame when not in use. Most are simple enough to install yourself. Depending on your current setup and habits, the update could pay for itself in as little as a year or two.
Revisit Your Entry
It's your "welcome home", the place you first greet visitors, and, of course, the dumping ground (official or not) for keys, mail, groceries and bags, plus winter's parkas, snowy boots, mittens and more. Given all this, you're definitely not alone if your entry tends to feel like it's overflowing with stuff. Start the transformation into a pretty, hard-working landing spot with a serious decluttering. Next, notice what tends to accumulate and then find those things dedicated spots. Add helpers such as coat or bag hooks, shoe baskets, hanging racks and shelves, storage bench, a slim table or a tiny stool. Don't forget a cozy rug, a calming wall color, eye-catching art and other things to make you feel happy to be home.
Need to a place to keep things as you remodel, store off-season items, or hold clutter-causers you're not ready to part with? EZ Storage can help, short term or long. Contact us for affordable storage solutions.
---