Storage Units at Your Home vs. a Storage Facility: Money-Saving Tips to Help You Decide
You want the easiest and most convenient storage option when storing your household belongings due to a move, remodel or temporary housing situation. Get a better understanding of your options and learn the difference between two of the most popular storage choices: portable storage and storage facilities.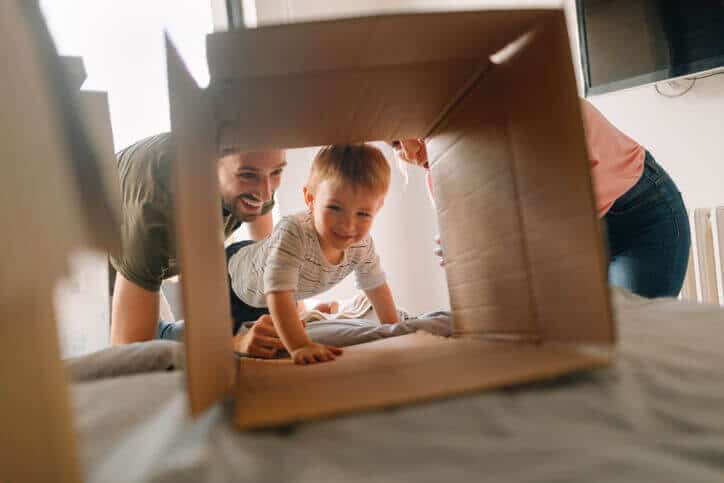 What is the Difference Between Portable and Self Storage?
What is portable storage?
When a container is dropped off at your home, for you to load with furniture and boxes. Once loaded, you can have the container moved to an offsite storage area or loaded onto a truck to be transported cross-country
What is a self storage facility?
A permanent building with individual, secured units where you can store your furnishings short- or long-term. It's up to you to lock up the unit and hang onto the key, allowing you to access your belongings throughout the moving and transition process.
Short-Term vs. Long-Term Storage
Before determining which option is best for you, consider how long you need to keep items stored.
Storage for a month or two
If you'll be storing your belongings for just a month or two, a portable storage container may be a convenient option. They are simple to load and can be handy during a move, especially when you'll be moving long distance.
Long-term storage
Unfortunately storage containers can take up a large amount of space. If you live in a large city like Boston, where space is at a premium, this poses a problem for large portable storage containers. If you don't have a driveway or it's not big enough to hold your container you may need to get a permit to store your container on the street (a costly additional expense).
Many storage facilities offer short-term storage options that are perfect for housing transitions. However, some projects can last longer than you're planning on, and not all homes have enough extra space to hold a storage container. That's why our EZ Storage facilities in Boston are proud to offer month-to-month rentals with no long-term rental commitments. Our customers don't have to worry about construction back-ups, resting easy when unexpected situations occur instead of adding one more.
Portable Storage Costs vs. Storage Unit Costs: The Money-Saving Pros & Cons
No matter your storage need, you should choose a secure solution that won't break your budget. Moving, renovating and excess storage can lead to other time-consuming issues — which is why your storage solution needs to be convenient and cost effective. Review these money-saving pros and cons to find out how to make your situation convenient and budget-friendly.
Portable Storage Container Pros:
Easy to load while you're packing
Good option for short-term storage
Keeps items near you at all times
Ground level loading
Moving truck options available (often with an added fee)
Storage units stored at your home provide quicker access to your items
Portable Storage Container Cons:
Portable storage companies often charge for transport fees
Takes up valuable space on your driveway or street
Can create wear and tear on your property
Not climate controlled
Less secure
Difficult to access belongings while in offsite storage
Small variety of sizes available, which may require multiple containers
Requires coordinated drop off and pick up schedules
Higher cost and more added fees than self storage facilities
Storage Facility Pros:
Large variety of size options
Climate controlled storage units available
Onsite management and 24 hour security
Short- and long-term storage options
More economical with fewer additional fees than portable storage
Anytime access to your items while in storage
Storage Facility Cons:
Locations may or may not be near your home
Some units may require elevator access
You may need assistance moving large items back and forth
Choosing the Right Storage Option for You
When weighing the pros and cons, you'll ultimately make the choice that works best for your situation. Self storage facilities are safe, reliable and hassle-free options for the majority of storage needs.
At EZ Storage, we go a step further to upgrade the convenience on your storage solutions — with month-to-month rentals, specials, and three storage facility options in the Boston area. Choose the storage duration that works for you and stress less with no long-term commitments.
Learn more about our three storage facilities in Boston:
Contact us today to plan and discuss your upcoming storage need or use some of our handy moving and storage resources to get you started:
Moving Checklist
Storage Unit Size Guide
Self Storage Tips
---