Packing Your Car to Move
Summer is a popular time for moving, especially for students coming home from or returning to college. If you are planning on packing your car for the move, follow these tips to make your move successful.
Everything in Order
Make sure your car is in good working order by making a stop at the mechanic for an oil change and systems check, including the radiator and tires. Keep in mind that if you'll be packing a lot of items in your car, you'll need more time for stopping due to the increased weight of your vehicle. Keep windows clear of boxes and other materials for an unobstructed view while driving.
Sort and Declutter
If you are planning on packing everything in your car, carefully evaluate what you really want and need to keep. Skip the food, which you can get along the way or buy when you reach your final destination (a great excuse for a dinner party or food shelf donation). Sort the items you'll be bringing along in groups of like items, pack together and clearly label so you can easily locate them.
Pack Smart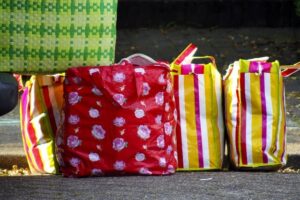 Whenever possible, skip the boxes and pack your things in bags, especially if you drive a smaller car and space is scarce. If you must use boxes for heavy or fragile items, opt for smaller plastic bins that stack, are easily moved, and keep your items watertight.
Skip the packing peanuts and use your towels, clothes and blankets for padding fragile items like dishes. Leftover clothing and bedding is best stored in vacuum-sealed bags that conserve space. Choose a regular or zippered plastic bag for pillows so they aren't permanently flattened with vacuum sealing.
Organize Everything
Keep your everyday items nearby in the front passenger seat if it is open or immediately behind the front seat for easy access. This includes your phone, charger, wallet and toiletries for rest stops. Distribute the weight of your items evenly to allow for a smoother ride. If you are traveling when it is very hot, keep temperature sensitive items inside your car rather than in the trunk.
If you find you have more than your car can hold consider an enclosed, exterior cargo carrier mounted to the roof or if your move is temporary, rent a small storage unit to keep your items secure until your return. Choose a storage facility that is conveniently located to your apartment or dorm to make the moving process easier. Looking for student storage? Check out our latest student storage deals!
---