How to Pick the Best Storage Unit Size for Your Needs
When storing your items, you want to ensure you have the right storage unit size. For this reason, various storage unit sizes are available, so you can find the absolute best fit. How do you know which storage unit size to choose? We are here with all the details.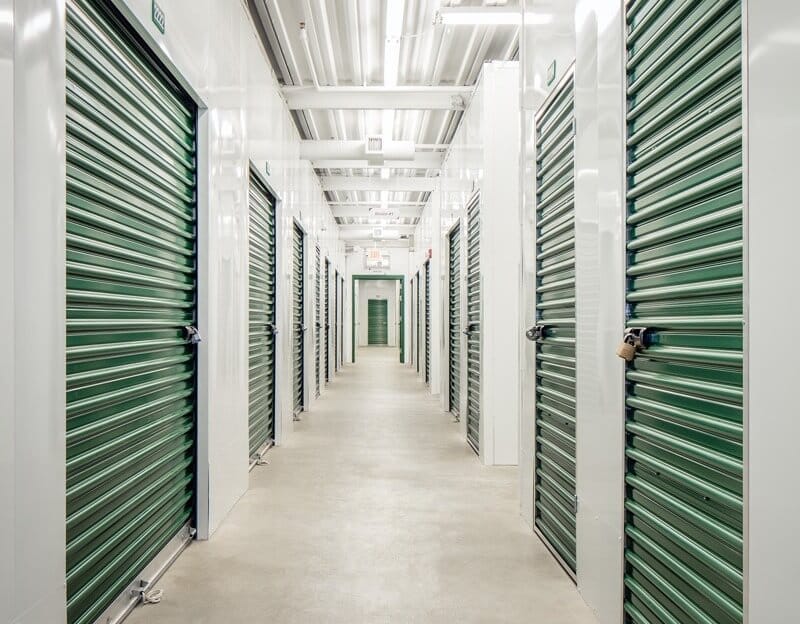 Choosing the Right Size Unit
Still not sure what the ideal storage size would be for all your belongings? Let's look at a few tips on choosing the right one.
Take an Inventory
Start by taking an inventory of everything you need to store. This includes your furniture and appliances, storage boxes, and totes. Measure your larger items and consider any items that may be of an irregular shape and may be more awkward to store.
Use Size Guides
You can also use a size guide to help you find the right storage unit size. A guide like this can give you more of a visual representation of each unit to help you determine how much storage space you need.
Use the Moving Truck
If you are using a moving truck to transport your items to storage, you can use the truck to indicate how much space you will need. For example, if your moving truck is 25 feet, your items should fit nicely into a 10'x20' unit.
Go Bigger
If you are still unsure, you want to make sure you have slightly more space than you need instead of not having enough. If you feel you might be underestimating your needs, go up to the next larger size. The larger size also allows you to create a pathway in the unit, making it easier to access your items.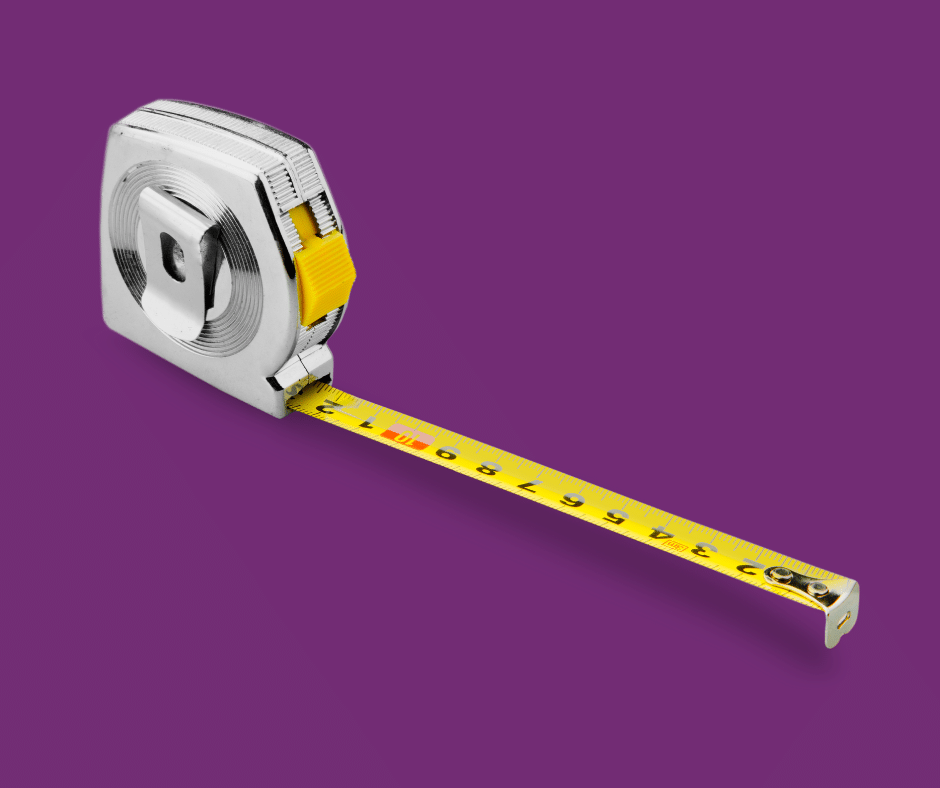 Know Your Storage Unit Dimensions
Storage units will typically be sized according to the width, so you can get the square footage. However, you also need to consider the ceiling height because this is usable space that helps stack items high, saving space.
Most storage units have a typical ceiling height of at least 8 feet. You will quickly find that this little bit of extra space is good for stacking storage boxes. You can even turn your longer items like your couch and bed to the side to accommodate your other furniture.
Storage Unit Sizes
Again, storage units come in various sizes that meet the needs of different customers. You may be looking to store the contents of an entire three-bedroom home, or maybe you just want a space to store away seasonal items until it is time to put them to use again.
Picking the right size storage unit for the items you have to store can save you time and money. You don't want to end up paying more for space you aren't utilizing. You also want to avoid having to rent a second storage unit after finding out you are running short on space.
---
Your Guide to Storage Options
Now let's take a closer look at the sizes available for you to rent as your extra storage space. This guide will help you pick the best option to make your storage experience easier and more affordable.
Small Self Storage Units
5' x 5' Unit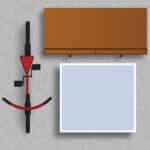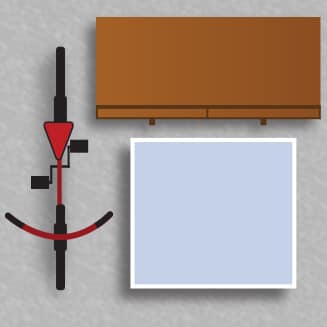 This size storage unit is 25 square feet and is similar to the size of a small walk-in closet. You can easily store a dresser, small mattress, and some boxes in this unit. This is a good choice when looking for storage solutions for seasonal items. It can fit your Christmas decorations, seasonal clothing, gardening equipment, or children's toys. This unit is an excellent choice for student summer storage.
5' x 10' Unit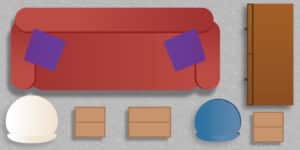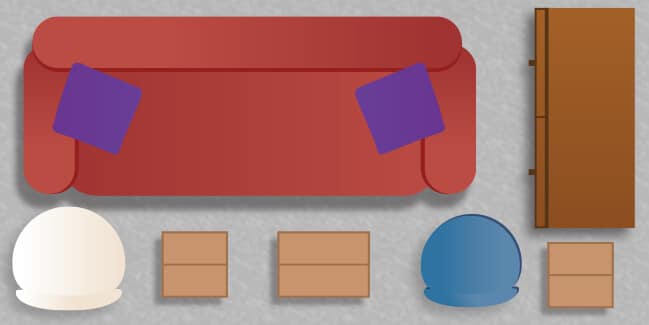 This unit is 50 square feet and is similar to a full-size walk-in closet. If you have a one-bedroom apartment and need to store the items while transitioning to a new space, this unit will comfortably fit a queen-sized mattress, love seat or small couch, dresser, television, and storage boxes.
Medium Self Storage Units
10' x 10' Unit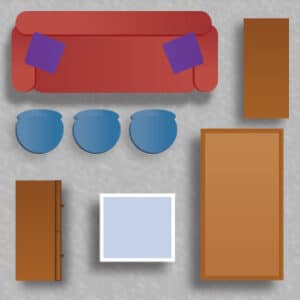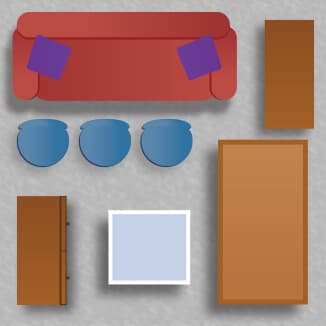 This storage unit is the most popular for many customers. In this unit, you can fit a motorcycle, or the contents of a two-bedroom home and a family room, including your mattresses, dressers, nightstands, sofa, coffee table, and bookshelves.
10' x 15' Unit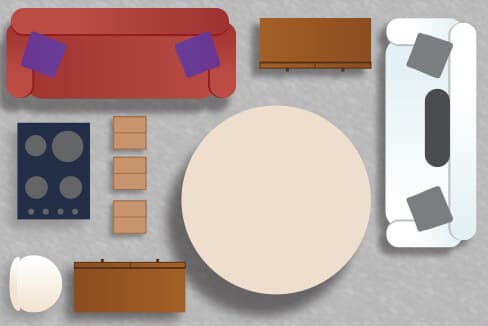 This unit is 150 square feet and a bit smaller than a one-car garage. This storage unit can comfortably fit the contents of a three-bedroom home, including larger items like a couch, piano, and appliances.
Large Self Storage Units
10' x 20' Unit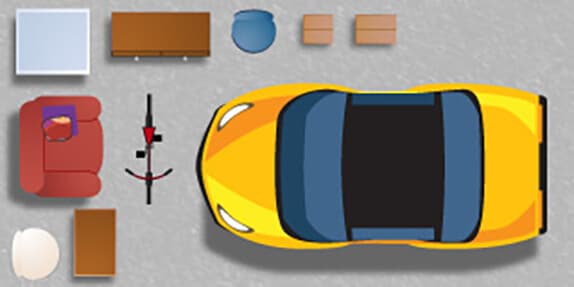 Coming in at 200 square feet, this storage unit can fit the contents of a three to four-bedroom home or apartment, including larger items like a couch set, dining room set, mattresses, and gym equipment. It can also hold larger appliances like a refrigerator, washer, and dryer.
10' x 30' Unit

This unit is 300 square feet and is the size of a one-and-a-half stall garage. It can be used to store the contents of a five-bedroom home, or a vehicle or boat. This storage unit size is best suited for a large family home with children and full bedrooms.
---
Tips for Packing Your Storage Unit
After you've chosen your storage unit size, plan ahead before moving items in.
Make sure you have all the packing supplies you need for moving and storage. You also want to insure your items in storage.
Before moving your items in, be sure to inspect the storage space. Make sure it is an adequate size for your needs, is well lit, and has no issues. You will then want to purchase a high-quality, hardened steel lock to secure the unit.
When packing boxes, make sure they are packed to capacity. A partially full box may collapse or tip. If you have heavy items, pack them in smaller boxes that are easier to lift.
It also helps to label all your boxes so you can easily find what you need.
Frequently Asked Questions
How big of a storage unit do I need?
The answer, of course, is 'it depends'. And it really does. The best way to determine which size storage unit size is right for you is to first do an inventory of everything you want to store, then use our handy storage size guide tool or call our managers for help.
What size storage unit do I need for my car?
The size of your car and your desire to store any additional items in the storage unit will determine the size you need. Check out our vehicle storage page to get you started.
Ready to get your own storage unit? Contact EZ Storage to talk to a manager to help find the best size unit for your needs.
---