Helping Your Parents Transition to Senior Living
Transition to Senior Living Centers
The time comes for most of us when the parent/child role flips from the parent caring for the child to the child caring for the parent. One of the most difficult things about the role reversal is deciding and planning a transition from independent living to supported care in a senior housing facility.
When is the right time?
There is never a 'right' time to help your parents make that decision but there are some signals that indicate it might be time for a change. The declining health of your parent might be one reason for a move to a senior assisted care facility. Safety, living conditions and socialization can also be deciding factors for a transition. Whenever the time comes, an open and honest conversation with your parent with a caring and respectful approach is an important start to the sometimes difficult discussion.
You may have access to senior living advisors in your community that are experts at helping families with these transitions. They can act as a neutral party as you and your parent discuss what's next and what's right for them.
How to choose the right senior facility
Of course you only want the best for your parent moving into a senior living facility. Depending on the extent of their needs, you'll want to prioritize the most important. If your parent has health or mobility issues and may require assistance on a daily basis, a senior care center or assisted living will be the best option as they have trained nursing staff on site. If your parent can live independently but is looking to downsize their living space and take advantage of on site amenities, a senior housing building that offers privacy, dining, transportation and group activities might be just the right fit.
Look for a facility that is close to medical care facilities as well as to friends and family members that live in the area. Having shopping and services nearby will also make getting around much easier for your aging parent. Be sure to check online reviews, take a guided tour, talk to current residents and their families and state licensing agencies to ensure you are getting what you need and expect out of a senior housing facility.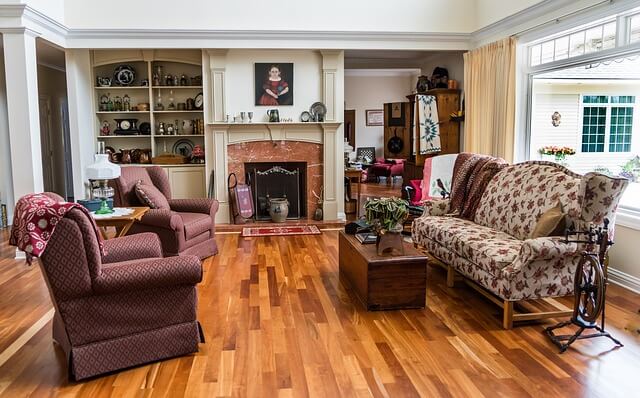 Helping your parent move to senior housing
Likely your parent has accumulated a lot of furniture and personal belongings over the years that they won't be able to take with them when moving into senior housing. If you have the luxury of time you'll be able to help your parent sort through their items to decide what to keep, donate, sell, throw or hand-down. There may be items they just cannot part with and may need your help storing until they are ready to make that decision.
If you need to make the transition quickly, you may have to store their items until they settle in and can start making decisions. Giving them time during the life-altering event is an important part of the adjustment process. If they do not have storage available in their new senior housing facility and your own home is full, consider a nearby storage facility. Select a climate controlled unit to make visits and sorting more comfortable during any season.
EZ Storage has three locations, serving the community for over 45 years. Our professional and friendly managers understand difficult transitions and can help you decide on what unit size is best during a move to senior housing. Contact us or stop by for a visit in Natick, Newton or Framingham.
---