Best for Boston: Traditional Self Storage vs. Portable Storage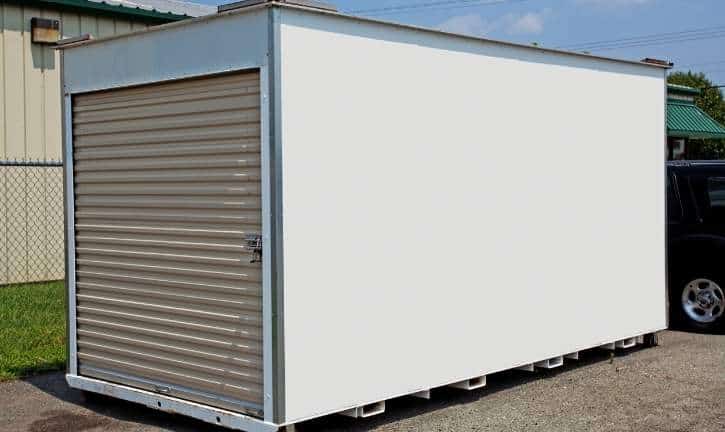 If you've been researching storage solutions in Boston, you've probably come across two main options: traditional self storage and portable storage. There are pros to both storage options, so how are you supposed to know which one is ultimately right for you?
To help you make the right decision for your storage needs, we have outlined some key points regarding traditional self storage vs. portable storage.
First, let's explain the difference between the storage types.
What is self storage?
Self storage is your traditional storage facility site with rentable storage units or lockers. You have a lock and key, and can access your storage unit during open hours. Most facilities have daily gate access with extended morning and evening hours.. In some cases, self storage is climate controlled meaning your items are inside protected from heat, cold and humidity fluctuations, and precipitation.
What is portable storage?
Portable storage is what you see in front of people's homes from time to time. It's the shipping crate-like metal pod parked in the front yard of homes, in the driveway, near the garage, etc. Regardless of where it is, it's kept outdoors, on your property.
So Which is Better: Traditional Self Storage vs. Portable Storage?
Consider your Space
For starters, think about space. The whole reason you're using a storage facility is probably because you're remodeling, clearing clutter and seasonal items, or moving. Whatever the reason you need storage, you probably don't want a giant storage pod plopped in front of your home. Even if you don't mind having a portable storage pod on your property, living in a busy urban area like Boston usually means you're already limited on space. It's inconvenient, if not impossible, for apartment-living people to use portable storage pods, as they are unlikely to have access to outdoor space for a pod.
There are two important things to keep in mind about portable storage sitting in your front yard. One, if you're selling your home your curb appeal may be diminished. Second, a portable storage unit in front of your home can attract the attention of thieves.
Even though traditional self storage isn't as accessible as being right on your property, it's much more convenient to have a dedicated facility where you can drop things off, where they're safely out of sight, and out of mind!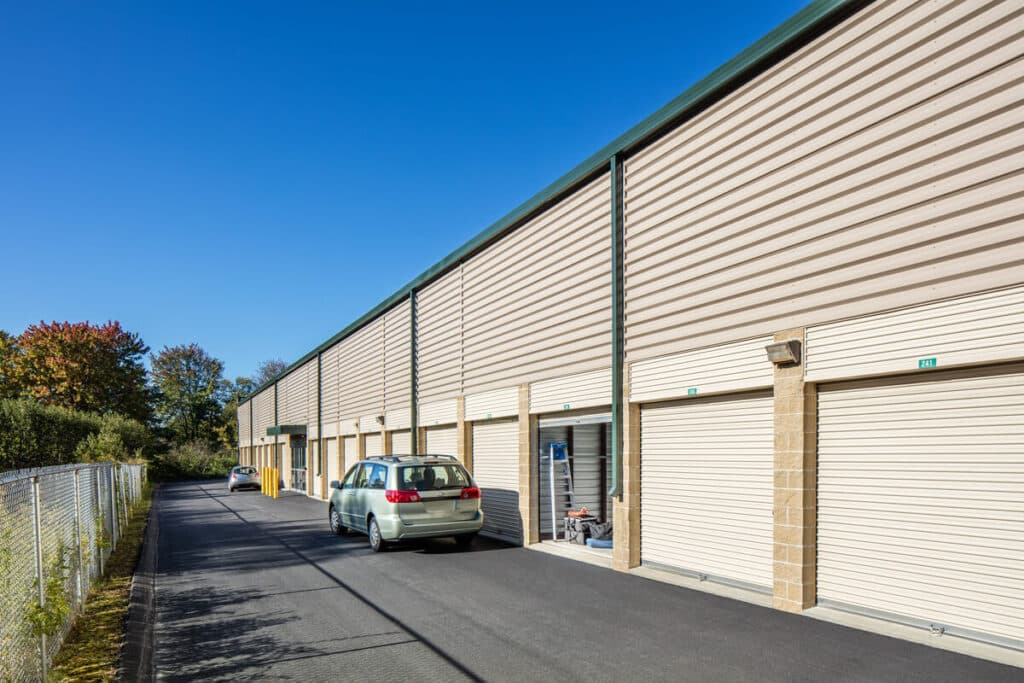 Think amenities
Sure, traditional storage units and portable storage pods are both technically rectangle spaces where you can store your things, but think about the amenities that a traditional self storage facility offers, versus a portable storage pod. Our EZ Storage facilities around Boston are conveniently located, climate controlled, secure, and easily accessible.
When you use a portable storage pod, the climate inside the pod is the climate outside. Boston winters can be cold, so you'd have to keep that in mind when storing your things. You also have to be extra mindful of security. A lock and key can potentially help keep your things safe, but having a pod out in the open does mean you're taking a chance with thieves or even outdoor critters!
Having a traditional storage unit indoors means your unit is secure with your lock and key, and there is an extra layer of security to get into the facility with controlled gate access.
Do you have short or long term storage needs?
One last thing to consider regarding traditional self storage vs. portable storage, is the length of time you'll need storage. A portable storage pod could be nice if you're storing things while some construction is being done to your home, or you're rearranging your spaces, but in the long run, you're not going to want that pod in front of your home, taking up space, for more than a month or two.  For long term storage, it can be removed from your property if needed, where it is transported to a large warehouse and stacked among other pods with no access to your belongings until you request it be delivered to your home again.
That's why traditional storage is handy for both short and long term storage. Traditional self storage ensures your things are safe, dry and stored for as long as you need them, without you having to forfeit space in your yard or driveway.
The Answer is Usually Traditional Self Storage
Although there's perks to both traditional self storage and portable storage, the winner between the two is self storage. There are so many perks to having a storage unit within a facility like EZ Storage, including climate control, security, easy access, and more.
Any of our Boston area locations will be happy to serve you and your storage needs, both short- and long-term. Check out our storage unit size guide today to get started.
---