5 Quick Tips for Saving Money on Monthly Self Storage
Wondering how expensive storage lockers are and where you can save the most? Storage of your valuables is worth investing in, but the extra expenses can sometimes pile up. If you're on a tighter budget, follow our self storage advice to learn how you can save without sacrificing quality or features you may truly need.
Before you search for the ideal storage solution use our 5 quick tips on how to save money on monthly self storage!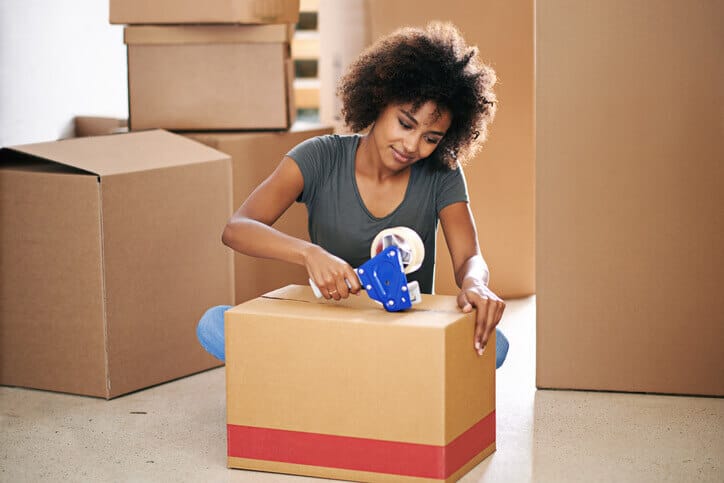 1. Choose the right storage unit size
The first step to saving money on monthly self storage is to make sure you aren't renting a space larger than you need. Evaluate what you really need to keep at home and what belongs in offsite storage based on how often you use the items.
If you find yourself not using your stored items within a year, it may be time to consider purging unless the items have sentimental value.
Knowing how to pack your storage unit properly will also help you maximize the size of your unit and allow you to save money each month.
Pro Tip: Many storage tenants forget the vertical space available in their unit.
Fully utilize your space by strategically packing your unit with larger, heavier items on the bottom and lighter items on top to allow for optimal stacking. Make sure you're using strong cardboard boxes or plastic bins that can stand up to the weight.
Check out our storage unit size guide
2. Share with a friend
Save money on monthly self storage by sharing with a friend and find the perfect solution for the both of you. Many of our student tenants generally use this cost-saving tip when they're on school break, studying abroad or in between apartments.
3.Reuse packing materials
One of the best ways to save a little extra on self storage units is by finding free or reduced priced cardboard boxes, plastic bins and packing material. You can often find gently used bins and sometimes new rolls of bubble wrap and paper at second hand and thrift stores.
Additionally, find cheap or even free packing material by searching online via websites like Nextdoor, Facebook Marketplace and Craigslist. Once you are done with your unit and no longer need your boxes don't forget to post yours online as well to keep our landfills a little cleaner!
4. Consider the climate
Climate controlled storage is a great option to have, but you may be able to save money by opting for self storage that is not temperature or humidity regulated. Choose a traditional storage unit during mild seasons with little to no worry over temperature swings or long periods of moisture.
Our self storage advice: Don't skimp on climate controlled storage if you're storing anything of value that calls for extra protection like electronics, fine art, antiques, wood furniture, wine or metal tools.
5. Find your local deals
Most self storage facilities have offers to attract new tenants. You can search for coupons online or look in mailers for offers on monthly self storage. You can also call the facility and ask about their specials or if they give storage discounts to military personnel, students or seniors.
Keep in mind these 5 essential features to look for if you're searching for a storage facility while on a tight budget. Then be sure to check out the current EZ Storage specials available in your local area.
---