What to Ask a Moving Company
Questions to Ask a Moving Company
For most households, there comes a time when moving will require a professional moving company. Moving can be very stressful and hiring the right mover can make moving less hectic. Knowing what to ask when interviewing moving companies will help you take the guesswork out of choosing the right moving company for you.
How many years in business?
Just because a company has been around a long time doesn't guarantee that they are the best in the business, but it does mean they have a long standing reputation that has stood the test of time. To make certain you are choosing a reputable mover, ask for recommendations from prior customers and/or check their online reviews.
Are employees who move furniture full time employees or temporary workers?
You'll want to know if they hire and manage their own employees or use subcontractors for moving services, especially during the busy moving months of summer. Having their own employees on staff may mean more experienced, reliable people will be helping you with your move. Also ask if all employees undergo criminal background checks and ongoing drug tests.
What type of contract do they write?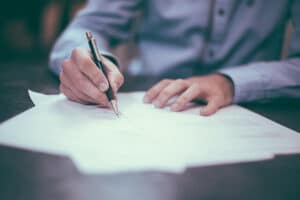 There are typically three types of contracts: binding, non-binding and guaranteed-not-to-exceed.
Binding contracts are guaranteed estimates up front that will guard you from price increases or changes to your final cost based on the weight of your belongings.
Non-binding contracts are based on the actual weight of your belongings and can fluctuate from the original estimate on moving day.
Guaranteed-not-to-exceed is a combination of both where you have the right to the lower of the above two options after your move.
What type of insurance do they carry and provide?
Your moving company must be insured and liable for damage. Basic liability, which comes with most contracts, gives you minimal coverage. The moving company may offer upgraded protection plans for full coverage in the case of damage. You can also purchase third party insurance if your mover doesn't offer an extended plan.
How do they charge for the move?
Movers may charge differently and you'll want to know how so you can better compare multiple quotes. Typically moving companies will charge by hour, manpower, weight or a combination of these depending on the distance and size of the move.
What are considered extra moving services and what do they cost?
Always read the fine print. Moving companies will often charge additional fees for oversize items, elevators, stairs and travel time from their business to your home. Ask this question during your walk-thru so they can provide an accurate quote for your move.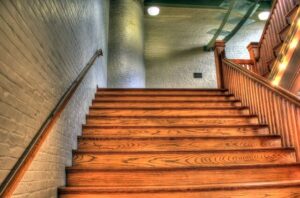 What are their payment terms and form of payment accepted?
Reputable movers will not ask you for cash and you shouldn't pay in cash even if they allow it. Most companies will allow either a credit card or check payment. Do not pay a deposit to book your moving date, or you may fall victim to a scam.
What happens if your items are damaged in the move?
You should be asking about their insurance coverage as well as who is responsible for items damaged or lost during your move. Protect your most expensive items like jewelry and electronics by moving them yourself. Make a complete inventory list and photo documentation of all items before moving day.
Do they have long distance transfers?
If you are moving cross country there is a chance that your items will be transferred to another carrier along the way. Find this out up front along with the name and contact information of the transfer company so you can do your research on them as well.
Are they licensed?
Don't assume just because they have a website and/or a storefront and good reviews, that the moving company has proper licensing.
They'll need licensing for state and interstate transport, if you are moving out of state. Verify the U.S. DOT number (typically posted on the company website) is valid as it proves operating authority and required insurance is carried by the moving company. If you do not see it posted online, ask the moving company for the number. Once you have the DOT number go to safer.fmcsa.dot.gov to check reports.
What is their cancellation policy?
If you've placed a deposit with your moving company (which we don't recommend), find out the cancellation policy including refund amount, number of days needed for notice and cause for cancellation exclusions.
Are supplies provided (free and at-cost)?
Some moving companies will provide you with free use of used boxes as part of their pricing. Most will use their own straps and blankets and floor protection at no charge during the move. Make sure you understand what is and isn't included in your contract.
Storage facility
You may need short term storage of your belongings. Some moving companies offer warehouse storage where your items are place in locked bins on an open warehouse floor on their property.  Depending on the amount of items, the timespan of storage and the access you'll need to your items while in storage, you may be better off securing your own self storage unit rather than storing with your moving company.
If your move includes a move to the Boston area, consider storing at EZ Storage in Framingham, Natick or Newton. We provide small and large units, large enough to fit an entire home of belongings! Our facilities are secured and monitored and you keep the key to your lock.
---